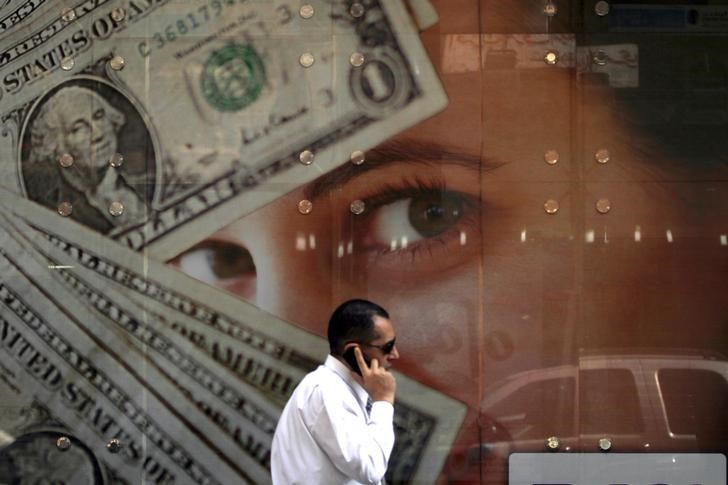 The dollar edged higher against its major rivals in pre-holiday trade on Wednesday, as investors awaited the release of U.S. durable goods data due later in the day for further indications on the strength of the economy.
The U.S. dollar index, which measures the greenback's strength against a trade-weighted basket of six major currencies, was up 0.2% at 98.41 during European morning hours.
The U.S. is to produce data on durable goods orders at 8:30AM ET on Wednesday, amid expectations for a decline of 0.6% in November, following a gain of 2.9% a month earlier, while core orders are forecast to rise 0.1% after increasing 0.5% in October.
In addition, the U.S. is release reports on new home sales, consumer sentiment and crude oil inventories.
Earlier in the day, data showed that U.S. personal spending inched up by a seasonally adjusted 0.3% last month, meeting forecasts. Personal spending for October was revised down to a flat reading from a previously reported gain of 0.1%. Consumer spending is the single biggest source of U.S. economic growth, accounting for as much as two-thirds of economic activity.
The figure, which was to be made public at 8:30AM ET Wednesday along with the agency's report on personal income, was released early on the Bureau of Economic Analysis' website.
On Tuesday, data said the U.S. economy grew 2.0% in the third quarter, downwardly revised from a preliminary estimate of 2.1%, but above expectations for 1.9%. A separate report showed that existing home sales tumbled 10.5% to a 19-month low of 4.76 million units in November from 5.32 million a month earlier.
Investors also continued to focus on the crude oil market, as prices ticked higher for the second straight day, boosting global stocks and supporting sentiment.
Trading volumes are expected to remain light as many traders already closed books before the end of the year, reducing liquidity in the market and increasing volatility. U.S. markets close early Thursday, Christmas Eve, and are shut Friday for Christmas Day.