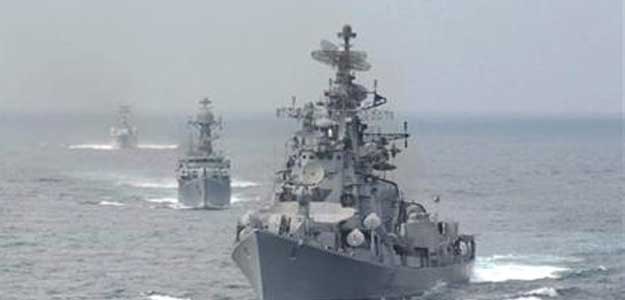 Shares of shipbuilding firm Pipavav Defence and Offshore Engineering surged 20 per cent to a 52-week high of Rs 100.25 on reports it is likely to sign a Rs 66,000 crore deal with Russia.
The Bombay Stock Exchange has sought a clarification from Pipavav Defence on the report.
Billionaire Anil Ambani-controlled Reliance Infra has acquired a majority control in Pipavav Defence – which will be later renamed Reliance Defence – after the recently concluded open offer. Pipavav Defence shares are up over 50 per cent since the start of the Rs 1,263 crore open offer on December 2. In March, the Anil Ambani group firm had announced plans to acquire a controlling stake in Pipavav Defence for up to Rs. 2,082 crore.
Reports citing sources said that four Talwar class frigates will be built at a cost of around Rs 30,000 crore at Pipavav Defence. This will be the first time a major warship will be built at an Indian private sector shipyard.
Reports also said that Reliance Defence and Russian United Shipbuilding Company are also likely to sign an agreement for modernisation of all Indian Navy ships of Russian origin at the Pipavav shipyard. The combined value of these two orders is estimated at Rs 66,000 crore, reports said.
Earlier this month, Reliance Defence had got approval for 12 industrial licences for manufacturing of defence-related equipment such as aircraft, helicopters, all terrain combat vehicles, night vision devices, sensors, navigation and surveillance equipment, propulsion systems and simulators. It has applied for 14 more licences.
In another development, Reuters, citing sources, said that the Indian government expects to seal a contract with Westinghouse Electric to build six nuclear reactors in the first half of next year.
Stocks of manufacturers those who make parts for nuclear plants also gained today. L&T edged higher by 0.40 per cent while Walchandnagar Industries surged 7 per cent.
Shares of Pipavav Defence ended locked in 20 per cent upper circuit at Rs 100.25, as compared to a flat broader market.