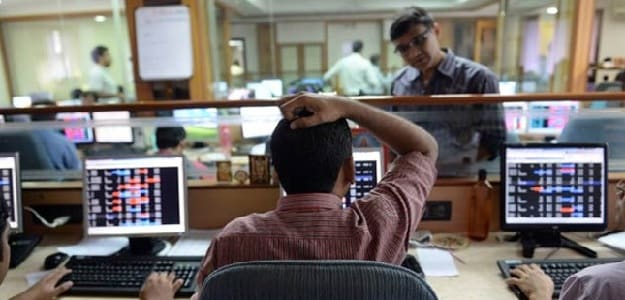 New Delhi: Indian stocks may see volatile trading during the week from December 28 to January 1 amid derivatives expiry and are likely to remain sideways as investors may stay light as the year comes to an end, say experts.
"Markets are expected to remain volatile as traders roll over derivative positions on Thursday. Activities usually dry up across global markets around the New Year, but due to derivatives expiry, traders will continue to see significant move on the local front," said Vijay Singhania, founder-director, Trade Smart Online.
"Volumes will get pretty light at this time of year as most institutional investors are off on an annual vacation. Rupee-dollar movement and international crude oil price will dictate trend on the bourses in the week ahead," Mr Singhania added.
The F&O expiry of the December series, scheduled for December 31, is expected to push up volatility on the domestic front.
"Macroeconomic data, trend in global markets, movement of the rupee against the dollar and crude oil price will dictate trend of the market in the near term on the back of reduced risks over global liquidity and correction in commodity prices to decade lows," said Vivek Gupta, CMT-director research, CapitalVia Global Research.
"Market is now looking forward to cues to move ahead. However, as the year is heading towards December 31, people are in no mood to commit. Markets are thus expected to be range-bound for the last week of the calendar year," SAMCO Securities CEO Jimeet Modi.
In the holiday-shortened previous week, the Sensex rose 319.49 points to settle at 25,838.71.
"The Indian market is expecting a better year ahead with a revival in FII sentiment… on expectations over government reforms," said Vinod Nair, head-fundamental research at Geojit BNP Paribas Financial Services.