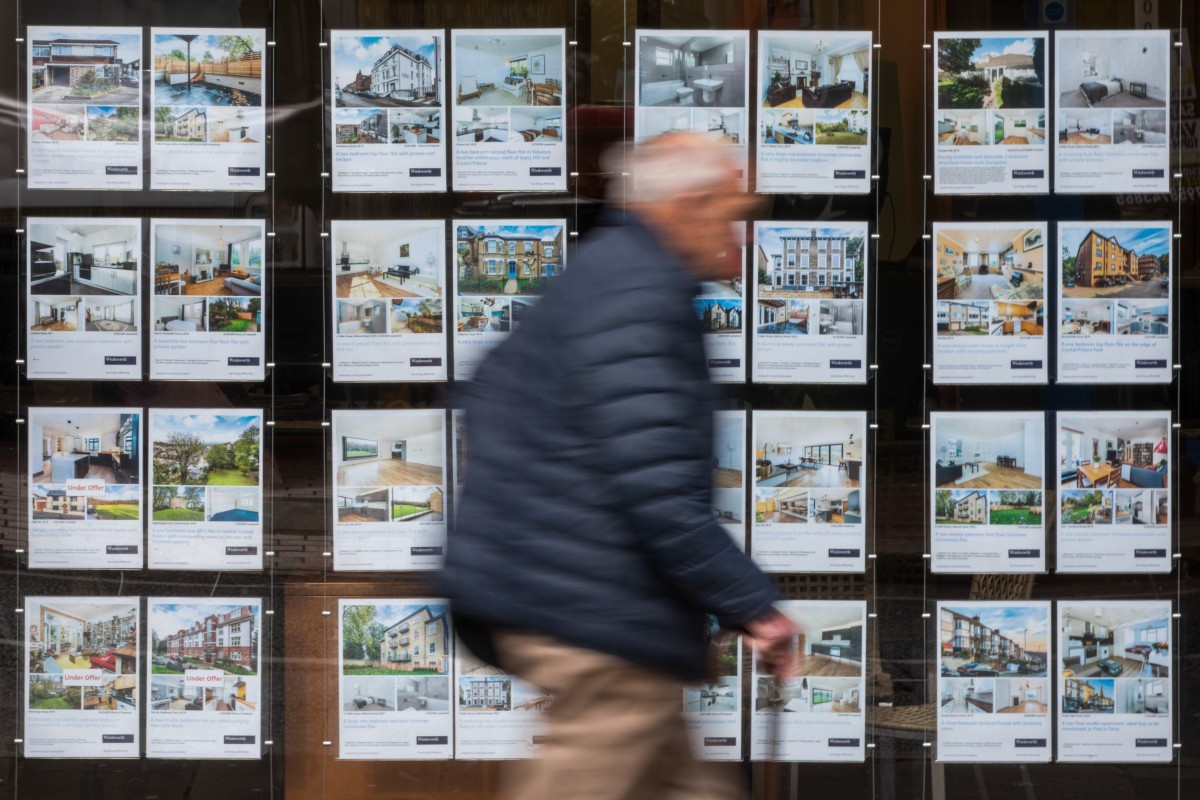 Properties for sale are advertised in the window of an agent in London. The city still offers 'some excellent opportunities' in the residential property market, according to Galliford Try Partnerships's Jai Gill. Photo: Bloomberg
Foreign investment in UK property has in the first three months of 2019 fallen to its lowest level since the first quarter of 2016, the three-month period before the country voted to leave the European Union, according to data provider Refinitiv.
Cross-border spending on UK property – residential, non-residential, other real estate, real estate management and development, Reits, hotels and lodgings – reached US$598.3 million in the March quarter, a tenth of the US$5.9 billion reported in the fourth quarter of 2018, and a fifth of US$3.3 billion reported in the first quarter last year.
"Without a doubt, the reduction in recent investment volumes reflects peak uncertainty among investors as the Brexit endgame is reached. Lower levels of investment have to be expected to continue until a Brexit deal is signed," said Liam Bailey, global head of research at property consultancy Knight Frank.
Since 2009, full-year foreign investment in UK real estate has amounted to at least US$6.4 billion. In 2016, after the Brexit vote, foreign spending tumbled by 65 per cent to US$7.7 billion from US$22 billion the previous year. Last year, foreign investment amounted to US$15.9 billion.
Hong Kong investors expect more declines in London home prices
But when it comes to residential property in London, Brexit is just one of the issues investors have to grapple with. The city has increased taxes on the purchase of second homes and real estate acquired by companies.
"The bigger issues have been the rising tax burden at the top of the residential market, which has meant it has become more expensive to purchase high-value properties in recent years. The fact that the London market reached a peak in 2014, when the main stamp duty reform was introduced, confirms that it has been this issue which has pushed prices lower by almost 20 per cent in many parts of central London. Brexit has been a bit part player by comparison," said Bailey.